Rationale is a decision-making tool powered by the latest version of GPT-3 and in-context learning. It assists business owners, managers, and individuals in making tough decisions by generating a pros and cons list or SWOT analysis. By considering all relevant factors, Rationale helps users make rational decisions.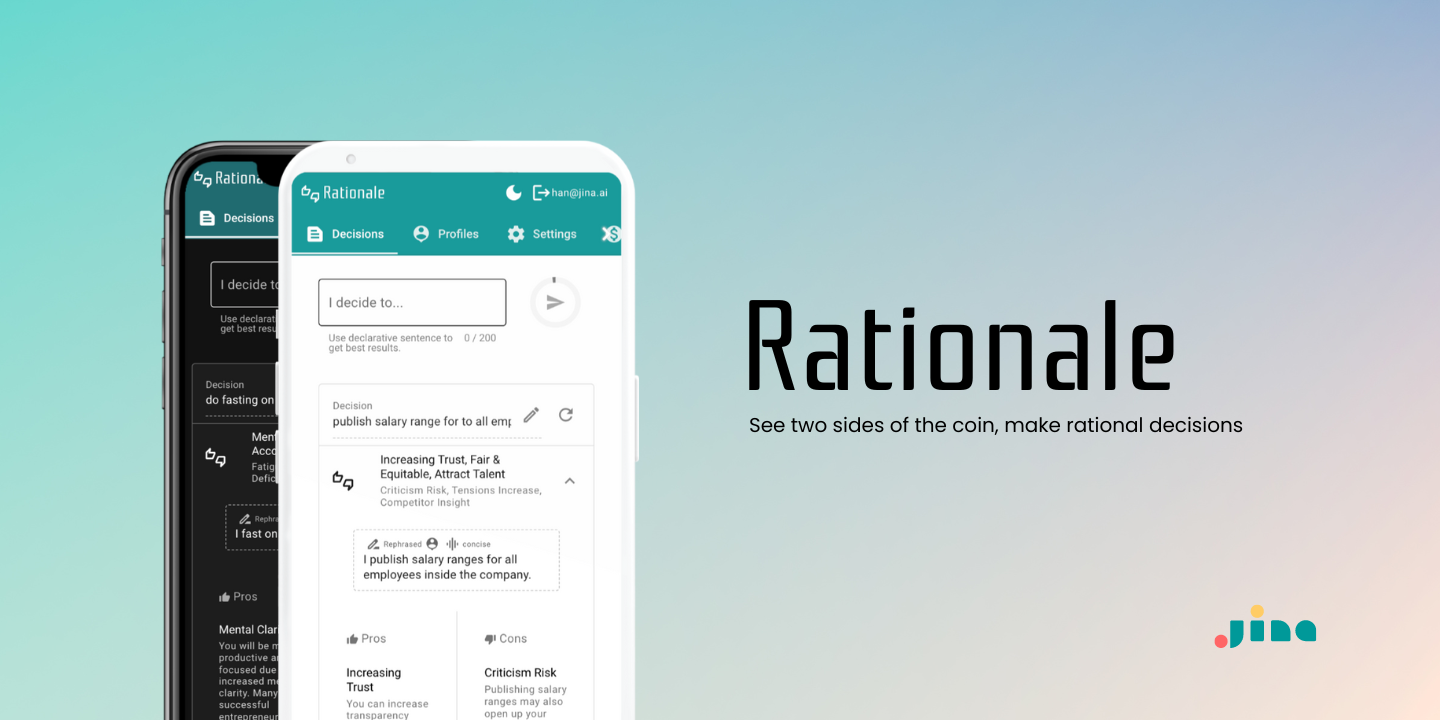 New achievement system
We're excited to announce the release of Rationale 0.1, which includes a brand new achievement system!
Earn achievements by completing various tasks in the app, such as analyzing your first pending decision or sharing an analysis result with your network. With each achievement you unlock, you'll be one step closer to becoming a Rationale master. Plus, each unlocked achievement gives you extra free credit that you can use to analyze decisions in the app. As a special bonus, Lite subscribers earn 2x credits on every achievement, Standard subscribers earn 3x credits, and Max subscribers earn 5x credits. And if you manage to unlock all of the achievements, you'll get an additional 20 free credits – that's 40 extra credits in total! If you are a Max subscriber, you will get 200 extra free credits in total!
In this initial release, we've included a variety of achievements to unlock, with more to come in future updates. Keep an eye out for new achievements and continue to hone your decision-making skills with Rationale.
We hope you enjoy the new achievement system, and we can't wait to see what achievements you unlock!